Energy Masters Graduation Ceremony
The postgraduate MBA/MBL programs Energy Management, Building Sustainability, Sustainable Mobility Management and Energy Law of TU Berlin celebrated their successfully completed studies. The highly appreciated event was on Friday, July 19th, 2019 at the main campus in the prestigious atrium "Lichthof" of Technische Universität Berlin. As every year, keynote speakers inspired the students for their future lives, including the vice president of the TU Berlin, the Academic Program Directors, and Graduates.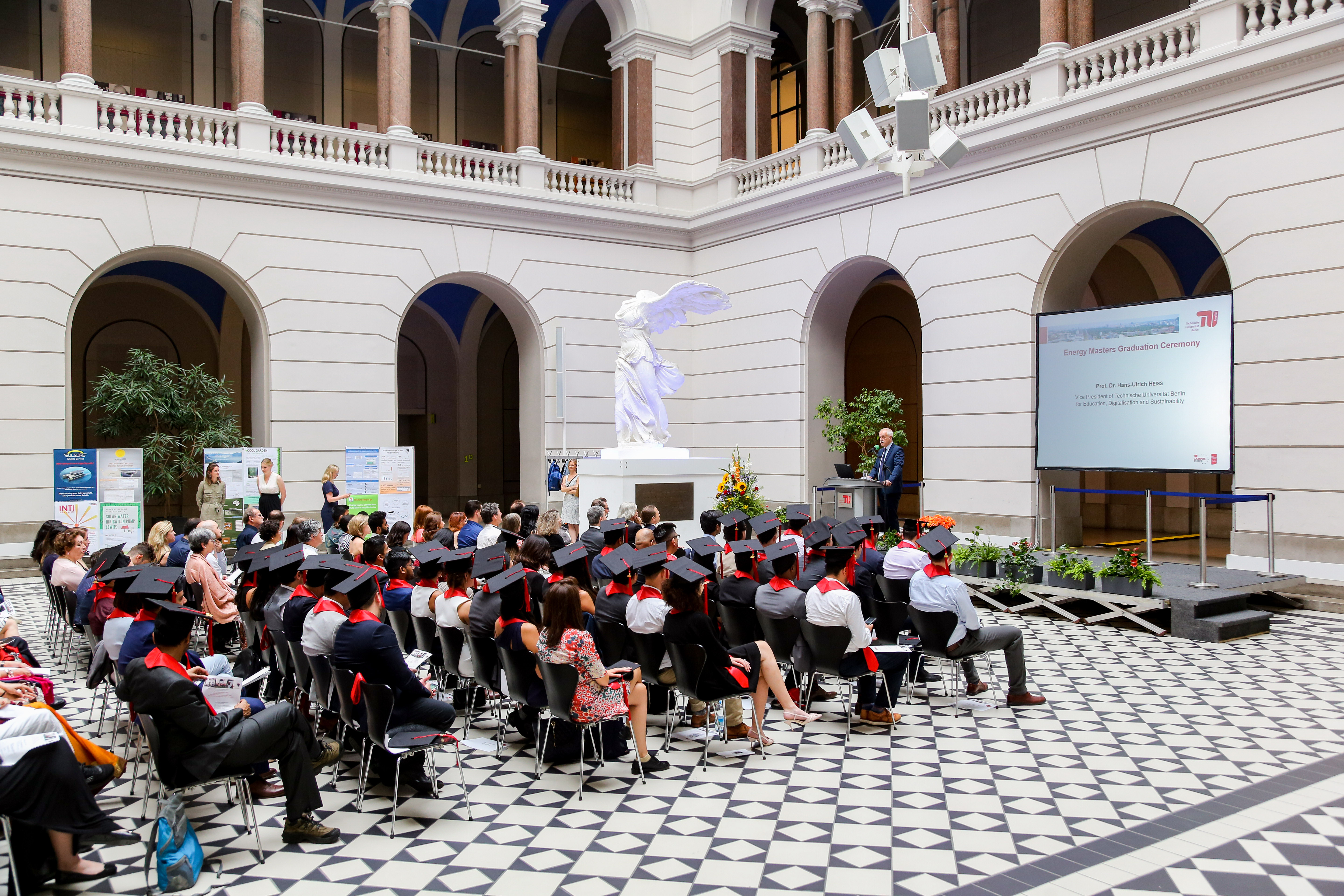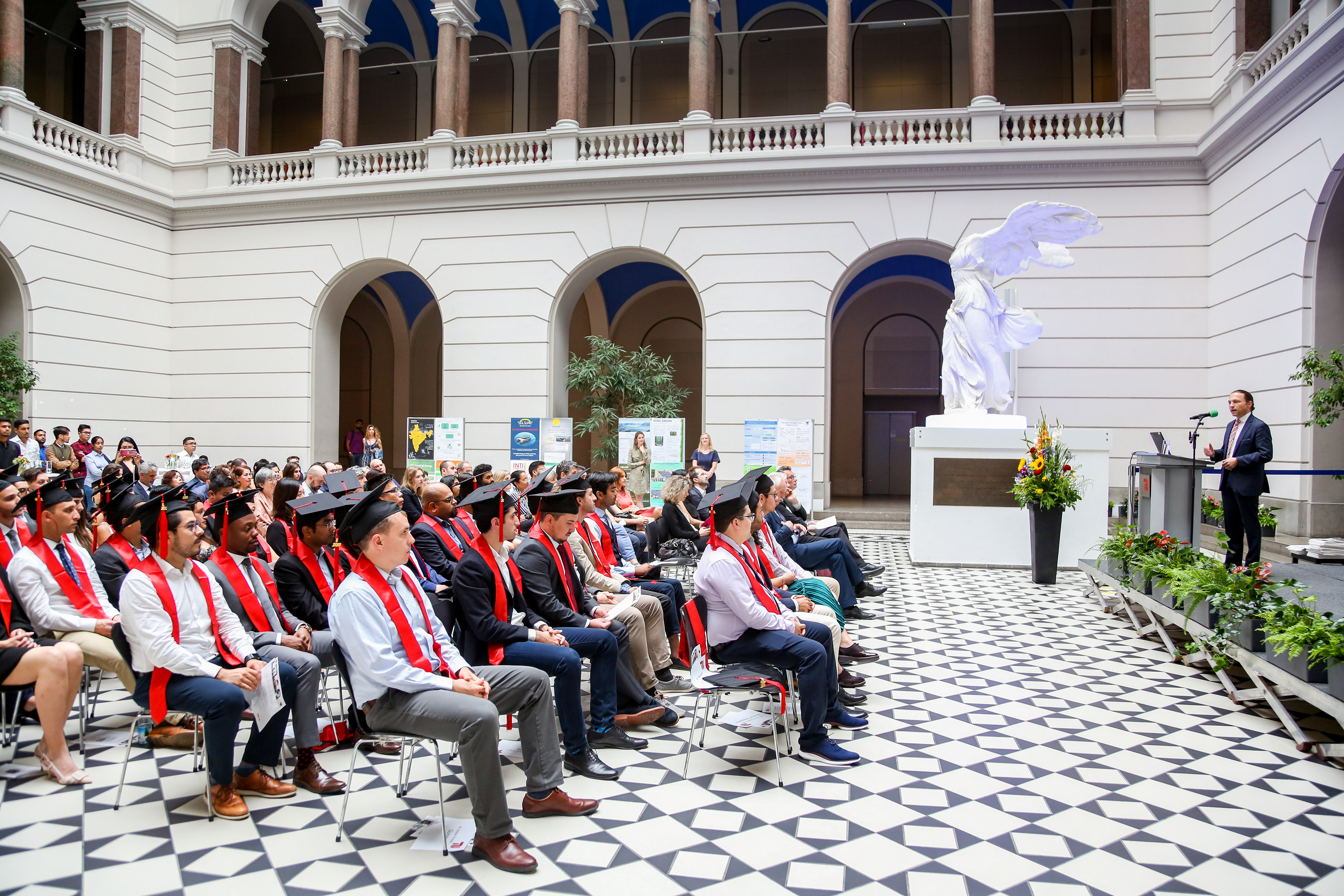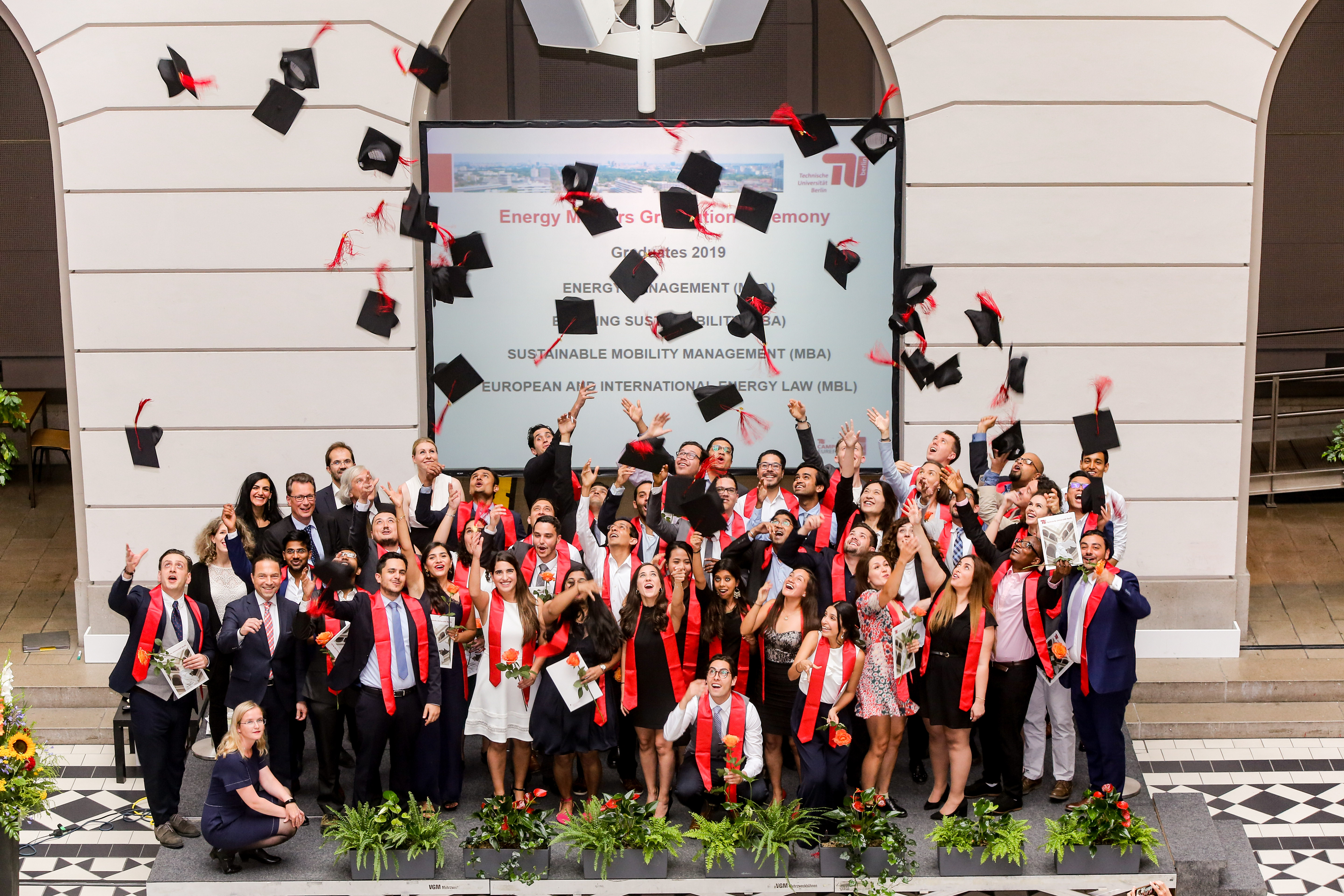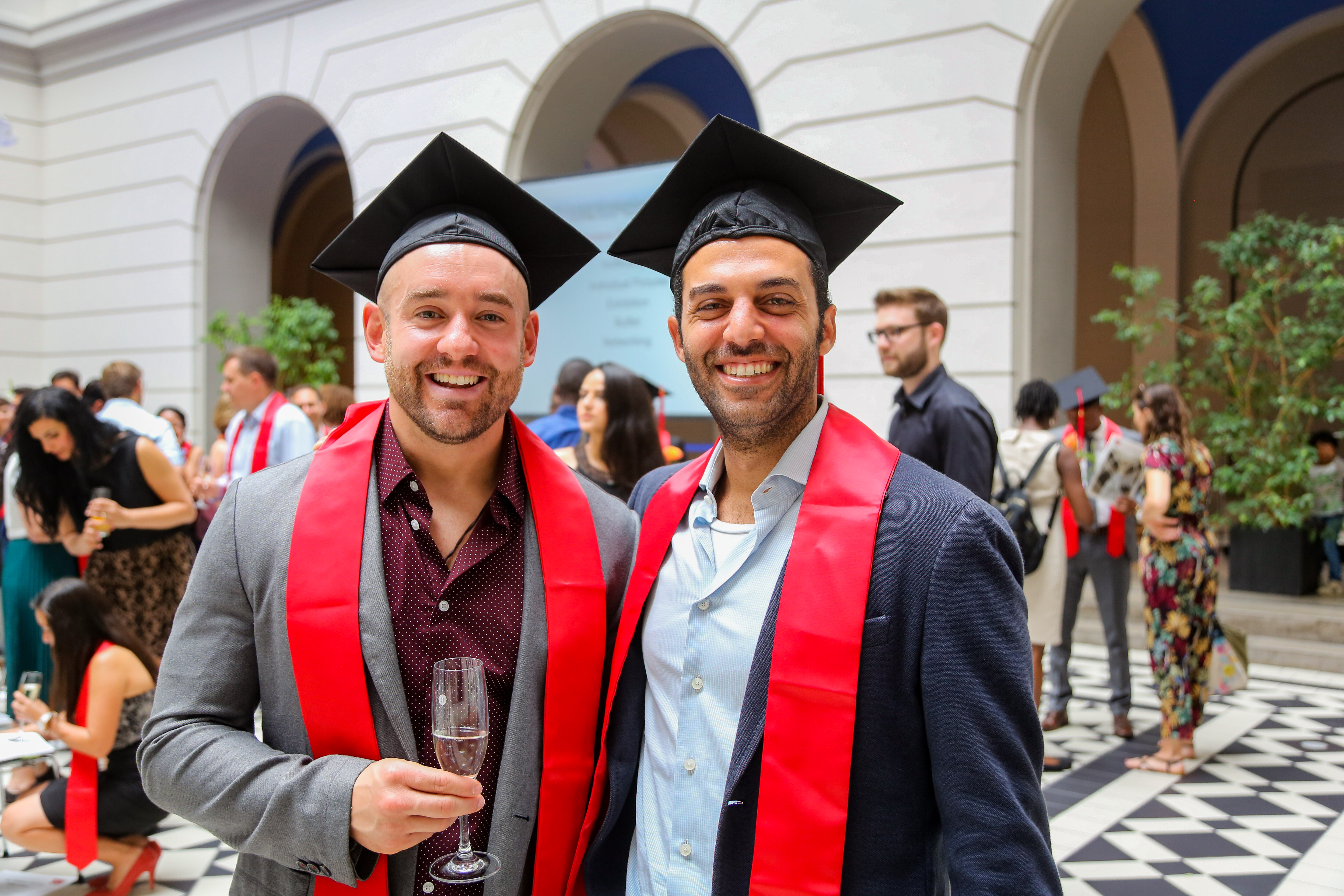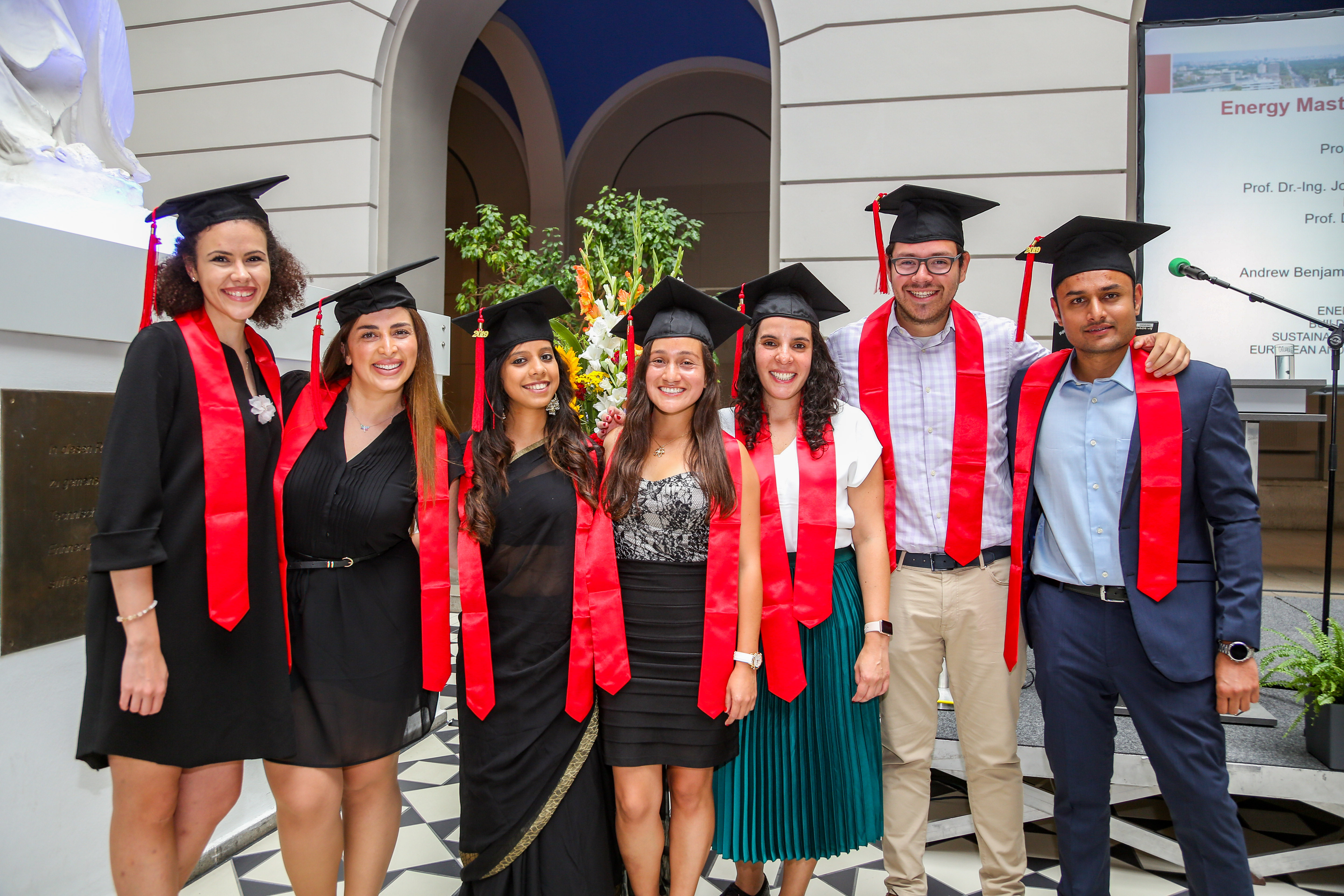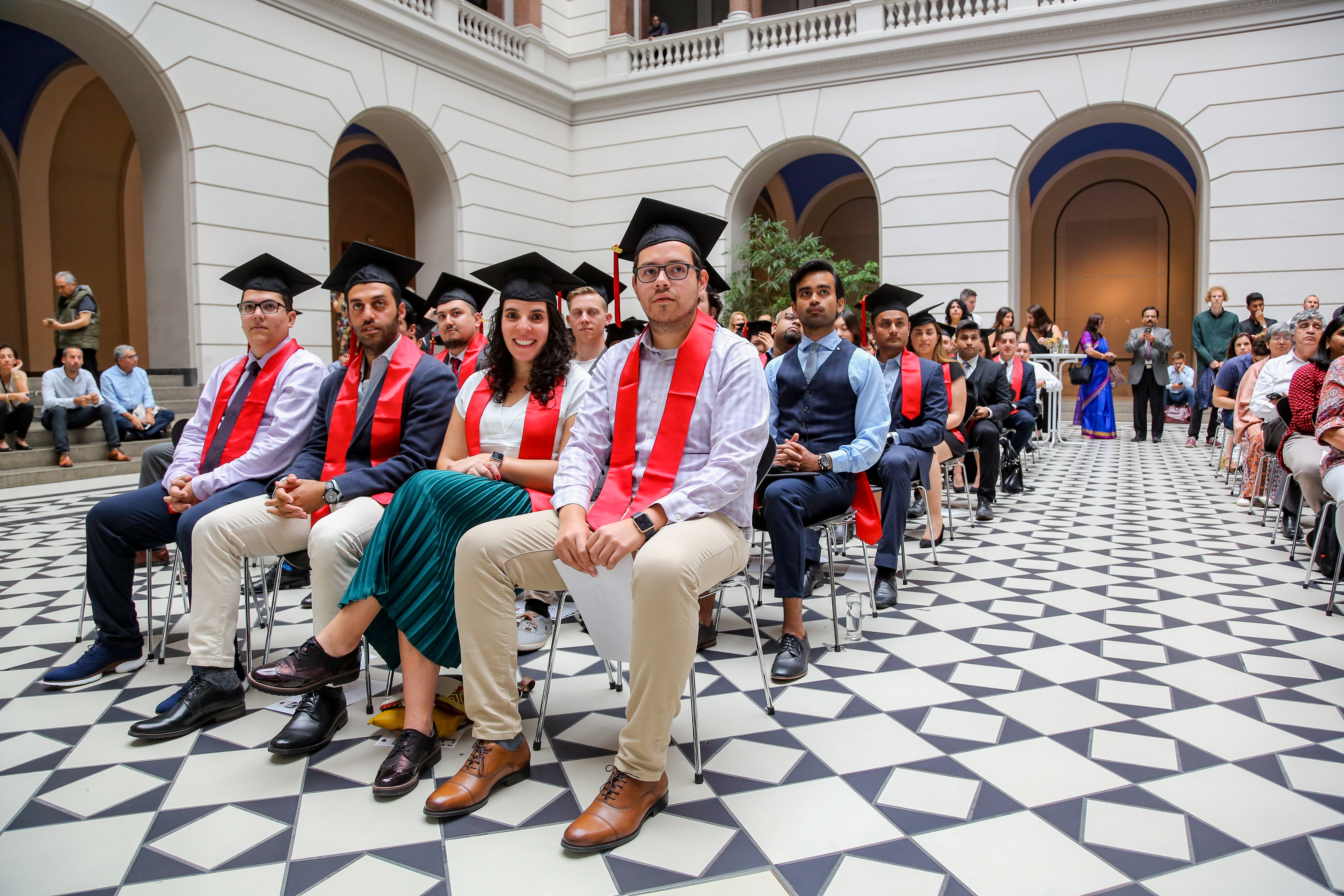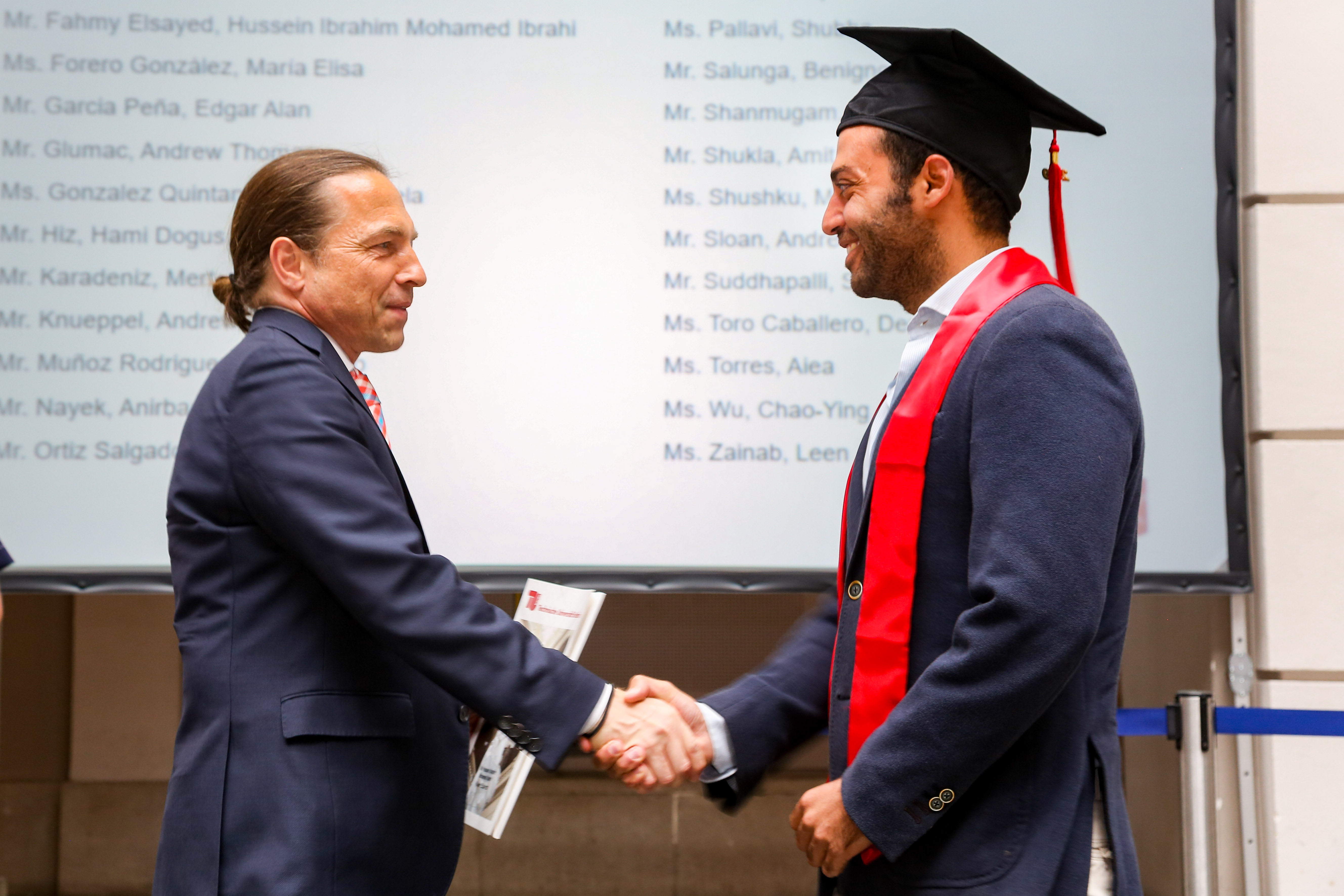 Agenda: 
1. Prof. Dr. Hans-Ulrich HEIß, Vice President of Technische Universität Berlin for Education, Digitalization and Sustainability
2. Prof. Dr.-Ing. Joachim MÜLLER-KIRCHENBAUER, Academic Director of the MBA Energy Management Program and acting as Dean for the Master Programs at TU Campus EUREF
3.
Prof. Julian WÉKEL, Academic Director of the MBA Building Sustainability Program
4. Prof. Dr. Hans-Liudger DIENEL, Academic Director of the Sustainable Mobility Management MBA Program
5. Andrew B. Sloan, Graduate of Energy Management
6. Anji Taha, Graduate of Building Sustainability
In addition to that, 200 proud parents, family members, faculty and staff members from around the world came to honor the graduates. As all graduating students received the light of knowledge from their Professors, it was a moment that really added charm to the atmosphere with a sense of achievement.
Nearly at the same time as the Graduation Ceremony, the German Council of Science and Humanities announced the decision about the next funding line of the German federal and state governments' Excellence Strategy in Bonn. TU Berlin and its Partners have won the Excellence status! In the end, it was a great Day for the Graduates and their family, but also for the University and its members.